Foundational Problems Never Go Away –
The Sooner You Act The More Options You May Have
Dependable Reliable Service
Our expert staff is here ready to do the job right the first time.
Guaranteed Work
All of our work is guaranteed!
Free Analysis and Review
Simply contact one of our team members for a free quote and analysis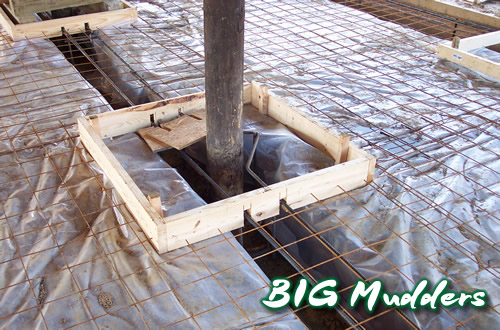 Welcome to Big Mudders – we're the # 1 Foundational Repair company in the United States.
Whether you have a cracked slab, cracked bricks, or if you're experiencing problems with your doors our windows shutting properly.
Our team at BMHGA can help.  All you have to do is contact one of our local representatives for a fast and free, no obligations home inspection.
We'll take a look at your home and find out what's going to best serve you.
Here's the process you can expect. 
Contact one of our local representatives.  See our location guide for contact details.
We've got multiple locations across the United States here to help.
Setup a time for your Free Home Inspection
One of our expert staff will take a look at your home and give you a proposed solution.
Develop a plan to repair your foundation.
This is a case by case basis, but we'll provide you with all of your options and what's going to work best for your situation.
Level Your Home
Follow up.
Our team only uses the highest quality products and our team has the experience and know-how.
We take pride in the fact that all of our service is 100% guaranteed.
So, go ahead and contact one of our team members for a No Obligations, Risk Free Home Inspection and Report
Foundational Repair Methods
We use different methods for repairing your foundation depending on the stage.  Explore more here
Warning Signs
Know the warning signs.  Read more here